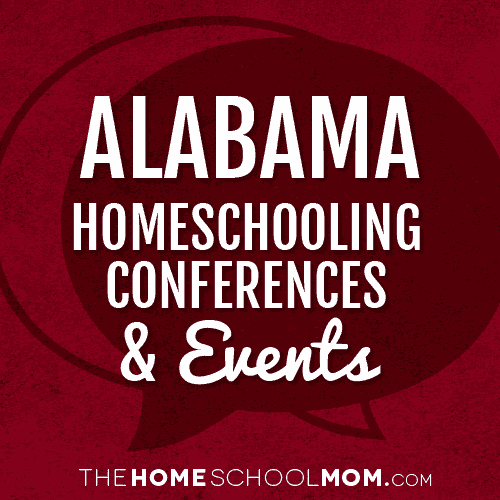 Our listing of Alabama conventions and other homeschool events is ordered by date with ongoing events listed first. If you would like to submit a Alabama homeschool convention or event, you may do so using the red button above.
HomeschoolConnect ExpoOnline
March 28, 2019 - March 30, 2019
During this 3-day event in March, join a great variety of vendors for an opportunity to see the latest and greatest products available, a chance to review materials and make purchases for the next...
Birmingham Homeschool Fair & ConventionBirmingham
April 26, 2019 - April 27, 2019
Alabama's state homeschool conference and curriculum fair. A 2 day event featuring inspiring speakers; a variety of workshops; used curricula sale; vendor hall packed with curricula choices, resour...
Teach Them Diligently ConventionMobile
May 9, 2019 - May 11, 2019
Homeschooling in Alabama? Attend the Mobile, Alabama Homeschool Convention!Thousands of families have described Teach Them Diligently as the highlight of their year! If you have never been to a...
Ignite Your TorchNew Hope
July 11, 2019 - July 14, 2019
This is a Catholic Youth Conference like no other. It is coming from Kentucky to Alabama for the first time ever. It will include religious from around the country, including your own Alabama Siste...