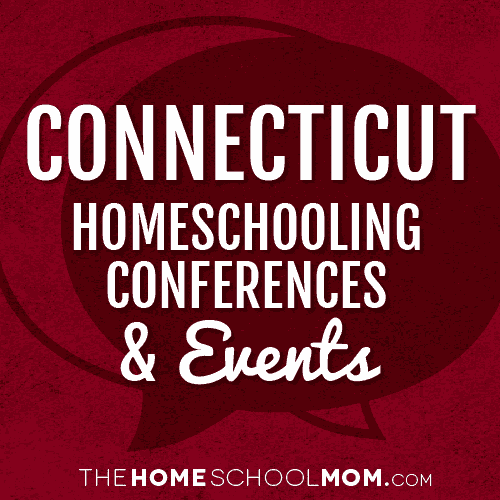 Our listing of Connecticut conventions and other homeschool events is ordered by date with ongoing events listed first. If you would like to submit a Connecticut homeschool convention or event, you may do so using the red button above.
HomeschoolConnect ExpoOnline
March 28, 2019 - March 30, 2019
During this 3-day event in March, join a great variety of vendors for an opportunity to see the latest and greatest products available, a chance to review materials and make purchases for the next...
Yale Peabody Museum Paleo-Knowledge BowlGreater New Haven
April 13, 2019
The Yale Peabody Museum of Natural History invites you and your students to participate in the 21st Annual Paleo-Knowledge Bowl to be held Saturday, April 13, 2019!The Paleo-Knowledge Bowl is...
Christian Homeschool & Family Descipleship ConferenceWorcester
April 25, 2019 - April 27, 2019
The 2019 Christian Homeschool & Family Discipleship Conference being held on April 25, 26 & 27 at the DCU Center in Worcester, Massachusetts.Don't miss the largest home school convention in Ne...
TEACH's 9th Annual Used Curriculum SalePlainville
May 4, 2019
Each spring, TEACH holds its annual Used Curriculum Sale. Bargain hunters from all over the state and beyond come to purchase curriculum and other school-related items at a fraction of the cost. T...
Homeschool GraduationPlainville
June 8, 2019
TEACH invites you to join us for our upcoming Homeschool Graduation — a time when Dads and Moms present the diploma to their graduate. Come be inspired and celebrate what Connecticut's homeschool f...
Skidmore Pre-College ProgramSaratoga Springs
June 30, 2019 - August 3, 2019
Skidmore's Pre-College Program is a summer college credit-bearing experience for motivated students who share a common interest in preparing for college success. Experience new people, places and i...
Young Hacks Academy: Agent TrainingOakville
July 8, 2019 - July 12, 2019
Using technology, YHA's weeklong STEM camps focus on developing transferable life skills for becoming an effective leader, collaborator, and critical thinker. A blend of computer science, creative ...
Edge CampDublin
July 16, 2019 - August 4, 2019
Edge Camps are specialty camps that give a biblical world view for those teenagers that are looking to improve on a special skill that they might have. This year Edge Camps is excited to have six d...