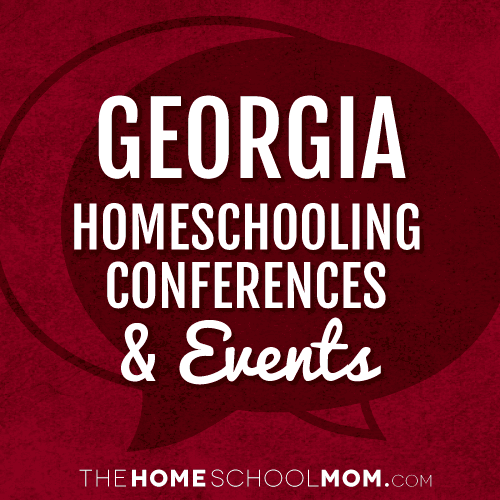 Our listing of Georgia conventions and other homeschool events is ordered by date with ongoing events listed first. If you would like to submit a Georgia homeschool convention or event, you may do so using the red button above.
Gatorland Homeschool DaysOrlando
January 1, 2019 - October 31, 2019
Homeschool Days 2019 @ Gatorland January 2019 & February 2019 September 2019 & October 2019 Students explore the 110-acre wild preserve and theme park and see over 2,000 alligators and c...
HomeschoolConnect ExpoOnline
March 28, 2019 - March 30, 2019
During this 3-day event in March, join a great variety of vendors for an opportunity to see the latest and greatest products available, a chance to review materials and make purchases for the next...
Teach Them Diligently ConventionAtlanta
April 25, 2019 - April 27, 2019
Teach Them Diligently produces large, regional homeschool conventions and has hosted TTD Nashville each year since 2013. With more than 150 workshops to choose from and a massive exhibit hall full ...
Georgia Homeschool Expo – Homeschooling for Excellence 101Atlanta
July 25, 2019
Many parents considering or just beginning to homeschool would like to have personalized help. Homeschooling for Excellence 101 is a one-day conference where homeschool parents can get individualiz...