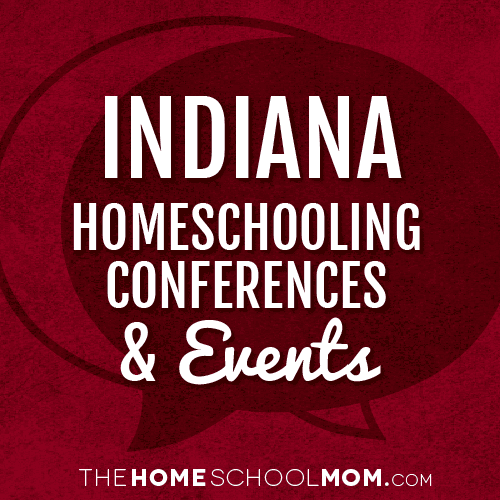 Our listing of Indiana conventions and other homeschool events is ordered by date with ongoing events listed first. If you would like to submit a Indiana homeschool convention or event, you may do so using the red button above.
New Heights Educational Group, IncDefiance
Ongoing
The New Heights Educational Group, Inc. promotes literacy for children and adults by offering a range of educational support services. Such services include: assisting families in the selection of ...
HomeschoolConnect ExpoOnline
March 28, 2019 - March 30, 2019
During this 3-day event in March, join a great variety of vendors for an opportunity to see the latest and greatest products available, a chance to review materials and make purchases for the next...
Heartland Homeschool PromIndianapolis
March 29, 2019
Location: The Indiana Roof Ballroom 140 West Washington Street Indianapolis, IN 46204
Fort Wayne Area Home Schools Annual Resource Expo!Fort Wayne
May 3, 2019 - May 4, 2019
Mark your calendar now and plan to attend the 35th Annual Fort Wayne Area Home Schools' Resource Expo. It's a great opportunity to get a hands-on look at curricula, to attend workshops targeted to ...
Holy Family Home Enrichment Homeschool ConferenceIndianapolis
May 17, 2019 - May 18, 2019
Holy Family Home Enrichment (HFHE) is a group of Catholic families on and near the south side of Indianapolis. Looking forward to the 2019 conference at a new location? Join us May 17th and 18th at...