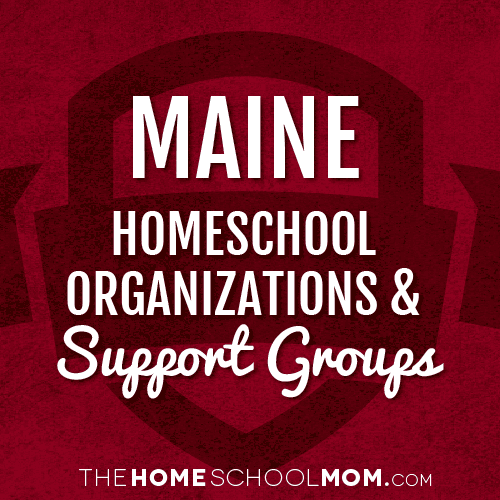 Since homeschooling is regulated at the state level, connecting with local homeschoolers is an important step to start homeschooling in Maine. State homeschool organizations and local homeschool groups are not just a good place to learn the specifics of legally homeschooling in Maine—they can also help you to get connected with the local homeschooling community. Many homeschool groups offer co-ops, classes, sports and arts opportunities, and social get-togethers.
Our listing of Maine state organizations and local homeschool groups is ordered alphabetically by city, with statewide organizations listed first. If you would like to submit a group, you may do so using the red button above.
Use the secondary navigation menu above to quickly make your way to pages for Maine state organizations, local homeschool groups, classes, co-ops, field trips, and more.
Maine Homeschool Organizations
Homeschoolers of Maine (HOME)Maine Statewide
HOME was established in 1990 as a ministry to support Maine families in their God-given and constitutional right and responsibility to oversee the education of their children. Success is our hope a...
Maine Local Homeschool Groups
Penobscot Valley Homeschool Association 4-H (PVHA4-H)Bangor
The central theme of 4-H education is "learn by doing." PVHA4-H is committed to assisting youth, and those adults working with them, in acquiring the knowledge, life skills, and attitudes that wil...
Gathering Places Home Education NetworkGreater Portland
A Gathering Place has been a support to home educating families for 25 years. Many events, classes field trips, portfolio nights, workshops, and so much more have been listed her so folks can get i...
Learning All the TimeSouthern Maine
Learning All the Time is an email loop consisting of a diverse group of Southern Maine homeschooling parents. Learning All the Time (LATT) is utilized for homeschooling advice, support, and the sh...