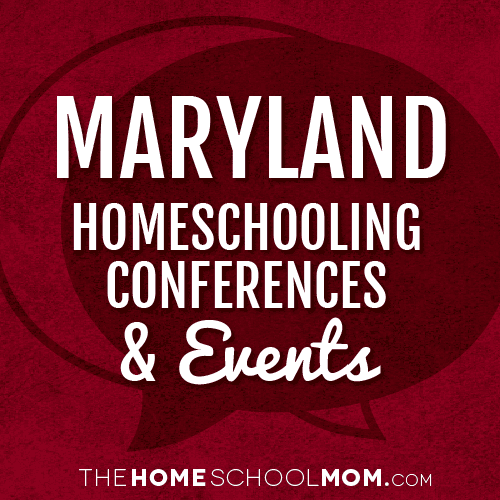 Our listing of Maryland conventions and other homeschool events is ordered by date with ongoing events listed first. If you would like to submit a Maryland homeschool convention or event, you may do so using the red button above.
HomeschoolConnect ExpoOnline
March 28, 2019 - March 30, 2019
During this 3-day event in March, join a great variety of vendors for an opportunity to see the latest and greatest products available, a chance to review materials and make purchases for the next...
Storytime at the National Law Enforcement MuseumNorthwest Washington
April 3, 2019
Children can meet a retired police officer during the Storytime program at 11 AM on the first Wednesday of each month. The officer will read a book and a museum educator will lead a hands-on activi...
Ikebana International Washington D.C.Alexandria
April 13, 2019
Ikebana International, Washington, DC, Chapter No.1, is a non-profit, cultural organization based in NOVA. Ikebana is Japan's Flower Art. We are hosting an IKEBANA FOR KIDS Workshop, April 13, 20...
Science SaturdayNorthwest Washington
April 27, 2019
Visit the Museum for a fun-filled afternoon of science activities in the Learning Center. This month's theme is Pollen, Spores, and Insects. Solve a crime using plant and insect evidence, dissect a...
Homeschool Days at Montgomery ParksSandy Spring, North Bethesda, Olney, Clarksburg
May 3, 2019 - May 31, 2019
History comes alive through programs designed especially for homeschool students, grades 2 - 8! Journey to the past and enjoy hands-on activities, demonstrations and crafts at historic sites locate...
Navy League Naval STEM ExpositionNational Harbor
May 6, 2019 - May 8, 2019
The largest maritime exposition in the U.S.Sea-Air-Space is now the largest maritime exposition in the U.S. and continues as an invaluable extension of the Navy League's mission of maritime pol...
Living History CampWestminster
June 19, 2019 - July 17, 2019
Pioneer a new adventure at Living History Camp 2019. Campers participate in an array of hands-on activities that will transport them back to the 1800s. Artisan-led activities such as blacksmithing,...
National Fossil Day at the National MallWashington D.C.
October 16, 2019
Come enjoy a National Fossil Day celebration experience at the National Mall where nine National Fossil Day Partners will be hosting activities and exhibits.Partner activities include:Natio...
US Science and Engineering FestivalWashington, DC
April 22, 2020 - April 23, 2023
The mission is to stimulate and sustain the interest of our nation's youth in science, technology, engineering and math (STEM) by producing and presenting the most compelling, exciting, and educati...