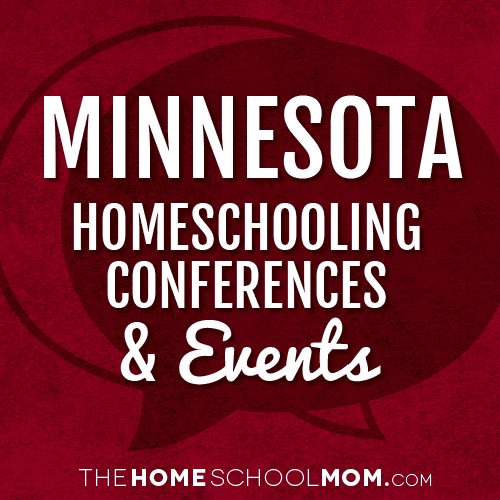 Our listing of Minnesota conventions and other homeschool events is ordered by date with ongoing events listed first. If you would like to submit a Minnesota homeschool convention or event, you may do so using the red button above.
Music and Melody MakersSaint Paul
January 26, 2019 - April 6, 2019
Music & Melody Makers is a FREE orchestra introduction program for children ages 3-14 hosted by MYS. To register, please fill out the form below. Please email Operations Manager Krin McMillen, kmc...
HomeschoolConnect ExpoOnline
March 28, 2019 - March 30, 2019
During this 3-day event in March, join a great variety of vendors for an opportunity to see the latest and greatest products available, a chance to review materials and make purchases for the next...
MACHE Homeschool Conference and Curriculum FairSt. Paul
April 11, 2019 - April 13, 2019
Home education has changed over the years. What was once a "pioneer" movement to disciple and train our children in Godliness has mainstreamed into something that more closely resembles public scho...
Minnesota Catholic Home Education Conference and Curriculum FairSt. Paul
May 31, 2019 - June 1, 2019
Location: University of St. Thomas, 2115 Summit Avenue, St. Paul, MN
Valleyfair Homeschool DaysShakopee
May 31, 2019 - June 10, 2019
Valleyfair is offering a special ticket price to all Homeschoolers and their families during our annual Homeschool Days. Turn Valleyfair into an outdoor classroom by downloading our free educationa...
Young Hacks Academy: Agent TrainingCottage Grove
July 15, 2019 - July 19, 2019
Using technology, YHA's weeklong STEM camps focus on developing transferable life skills for becoming an effective leader, collaborator, and critical thinker. A blend of computer science, creative ...