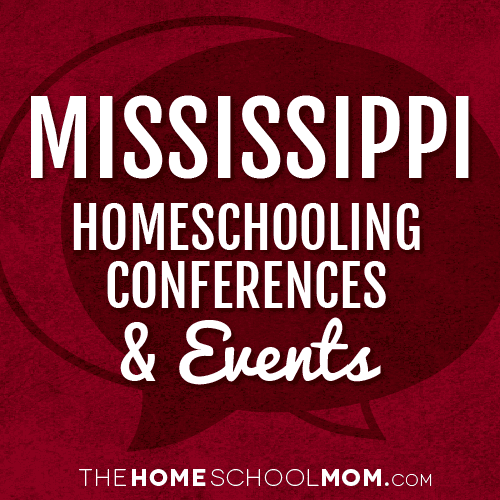 Homeschool conventions are a great place to find encouragement, motivation, and inspiration. Before heading out to the Mississippi homeschool conventions listed below, read about how to make the most of conventions.
Our listing of Mississippi conventions and other homeschool events is ordered by date with ongoing events listed first. If you would like to submit a Mississippi homeschool convention or event, you may do so using the red button above.
BJU Press Homeschool Curriculum Display – Pearl/Jackson MSPearl
July 16, 2019
FREE Homeschool Curriculum Display – Feel free to come by anytime between 10:00am-5: 00 pm, I would love to share my experiences with you about our products. Join me at your convenience and review ...