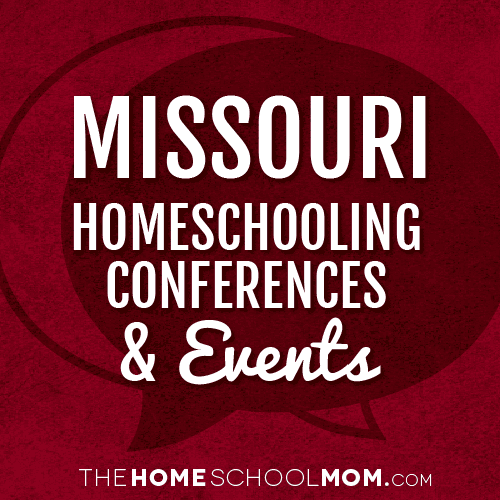 Our listing of Missouri conventions and other homeschool events is ordered by date with ongoing events listed first. If you would like to submit a Missouri homeschool convention or event, you may do so using the red button above.
Missouri Homeschool ConventionSt. Louis
March 28, 2019 - March 30, 2019
There is nothing quite like attending a (GHC) Great Homeschool Convention. So many awesome workshops to choose from; the speakers are simply the best; and shopping in the Exhibit Hall is an adventu...
HomeschoolConnect ExpoOnline
March 28, 2019 - March 30, 2019
During this 3-day event in March, join a great variety of vendors for an opportunity to see the latest and greatest products available, a chance to review materials and make purchases for the next...
MPE Conference and Curriculum FairKansas City
April 5, 2019 - April 6, 2019
The purpose of this conference is designed to provide information on homeschooling techniques and curriculum choices, besides offering refreshment and encouragement for homeschool families. Attende...
Kansas City Conference for Catholic HomeschoolersGrandview
June 7, 2019 - June 8, 2019
"Educate With Joy"The Conference goal is to encourage each other in the vocation as Catholic home educators. Each year, Catholic home educators, ranging from prospective to veteran, enjoy ins...