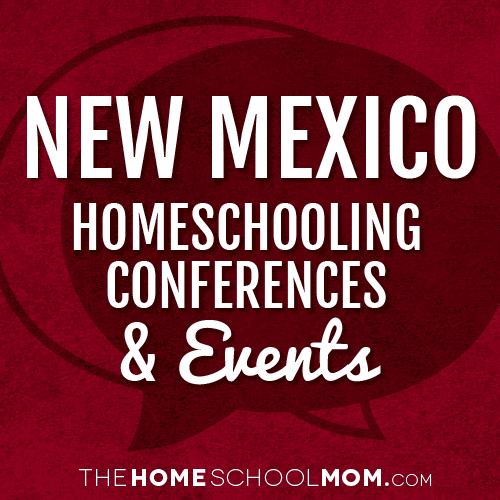 Our listing of New Mexico conventions and other homeschool events is ordered by date with ongoing events listed first. If you would like to submit a New Mexico homeschool convention or event, you may do so using the red button above.
HomeschoolConnect ExpoOnline
March 28, 2019 - March 30, 2019
During this 3-day event in March, join a great variety of vendors for an opportunity to see the latest and greatest products available, a chance to review materials and make purchases for the next...
CAPE-NM New Mexico Christian Homeschool ConventionAlbuquerque
June 21, 2019 - June 22, 2019
2019 CAPE-NM New Mexico Christian Homeschool Convention June 21-22, 2019 Legacy Church of Albuquerque 7201 Central Ave NW, Albuquerque
Abq. Fall Gem, Mineral & jewelry ShowAlbuquerque
October 4, 2019 - October 6, 2019
Abq. Fall Gem, Mineral & Jewelry Show, Oct. 4-6, 2019 at Expo NM State Fairgrounds, 301 San Pedro NE, 87102 in the Creative Arts Bldg. Enter at Gate 3 @ San Pedro and Copper. $5 Parking Fee...