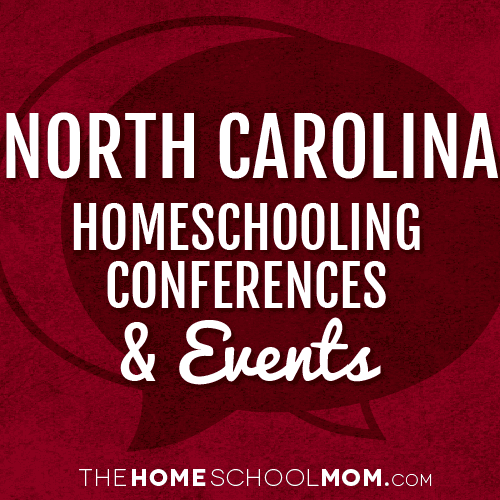 Our listing of North Carolina conventions and other homeschool events is ordered by date with ongoing events listed first. If you would like to submit a North Carolina homeschool convention or event, you may do so using the red button above.
HomeschoolConnect ExpoOnline
March 28, 2019 - March 30, 2019
During this 3-day event in March, join a great variety of vendors for an opportunity to see the latest and greatest products available, a chance to review materials and make purchases for the next...
Spring Homeschool DayChimney Rock
April 10, 2019
Chimney Rock annual Spring Homeschool Day is a great way to kick off the warmer season with a day full of learning. Programs are designed to meet the curriculum needs and interests of your students...
Smith McDowell House Museum Living History DaysAsheville
April 11, 2019 - April 12, 2019
A very popular event for 4th and 5th graders. Check out the School Programming Guide for more information and reserve your class!! Or email wnceducation@gmail.com. Registration closes on March 15, ...
NCHE Homeschool ConferenceWinston-Salem
May 30, 2019 - June 1, 2019
Thrive! The NCHE Homeschool Conference serves as a celebration of the multi-faceted face of home education in North Carolina. 2019 marks NCHE's 35th annual conference! Twin City Quarter (Benton Con...