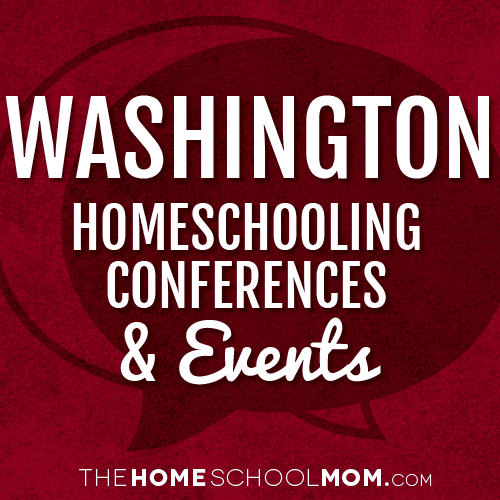 Our listing of Washington conventions and other homeschool events is ordered by date with ongoing events listed first. If you would like to submit a Washington homeschool convention or event, you may do so using the red button above.
HomeschoolConnect ExpoOnline
March 28, 2019 - March 30, 2019
During this 3-day event in March, join a great variety of vendors for an opportunity to see the latest and greatest products available, a chance to review materials and make purchases for the next...
Family Discipleship & Homeschooling ConferenceRedmond
April 25, 2019 - April 27, 2019
"Building a Godly Legacy" This spring, join thousands of other families who are committed to discipleship and homeschooling in Redmond, WA, for two full days of hope, encouragement and inspiration....
2019 Back to Our Roots CFHE Homeschool ConferenceSpokane
May 3, 2019 - May 4, 2019
Join the annual CFHE Homeschool Conference on May 3 and 4, 2019! The purpose of the event is to be encouraged in your homeschool journey by gathering with other Christian families and to hear from ...
LIFE is Good Unschooling ConferenceVancouver
May 30, 2019 - June 3, 2019
The LIFE is Good Conference invites you to join us and experience an unschooling community first hand. You'll have an opportunity to make new friends, deepen existing friendships, form connections ...
Home School Outdoor SchoolAstoria, Oregon
June 3, 2019 - June 7, 2019
Kids Need Camp!!! Homeschool Outdoor School at the Beach! June 3-7, 2019 (Overnight Monday-Friday) Camp Kiwanilong - Warrenton, OregonOutdoor learning sessions like tide pool exploration, c...